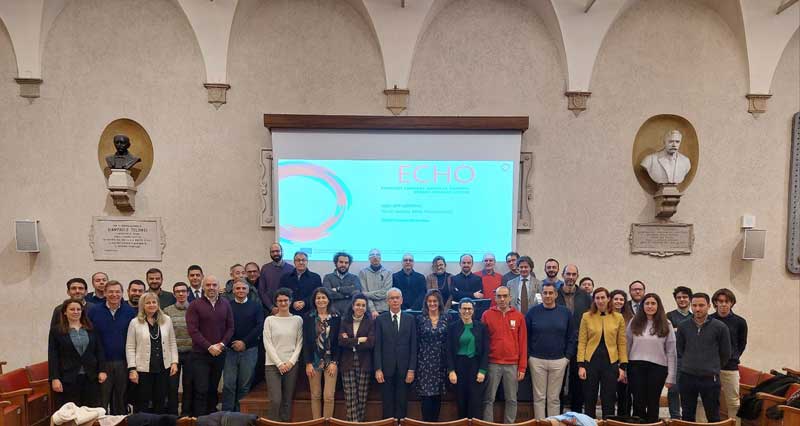 20 January 2023
On 16-17 January 2023, the kick-off meeting of the Horizon Europe project ECHO (Efficient Compact Modular Thermal Energy Storage System) was held, coordinated by Laura Fedele (CNR-ITC), officially took off in Padova (Italy). The project consortium is composed of 17 partners and 2 affiliated entities from 7 EU and extra EU countries.
ECHO project will develop and demonstrate a new plug&play, complete, sustainable, flexible, modular, digitally controlled and competitive system exploiting thermal energy storage. The project's goal is to develop and demonstrate novel modular, compact, high performances and Plug&Play thermal energy storage (TES) solutions for heating, cooling and hot tap water production. The new concept of TES proposed in the project will provide electricity load shifting with meaningful peak shaving of the thermal and electric load demands.
The ECHO project, funded by the European Union under the Horizon Europe program (grant agreement n° 101096368– topic HORIZON-CL5-2022-D3-01-14) with a EU contribution of 6.169.498,00 € with a total cost of 8.169.948,00 €, will have a duration of 4 years.
Good luck to everyone!